Amazing Food in Aspen.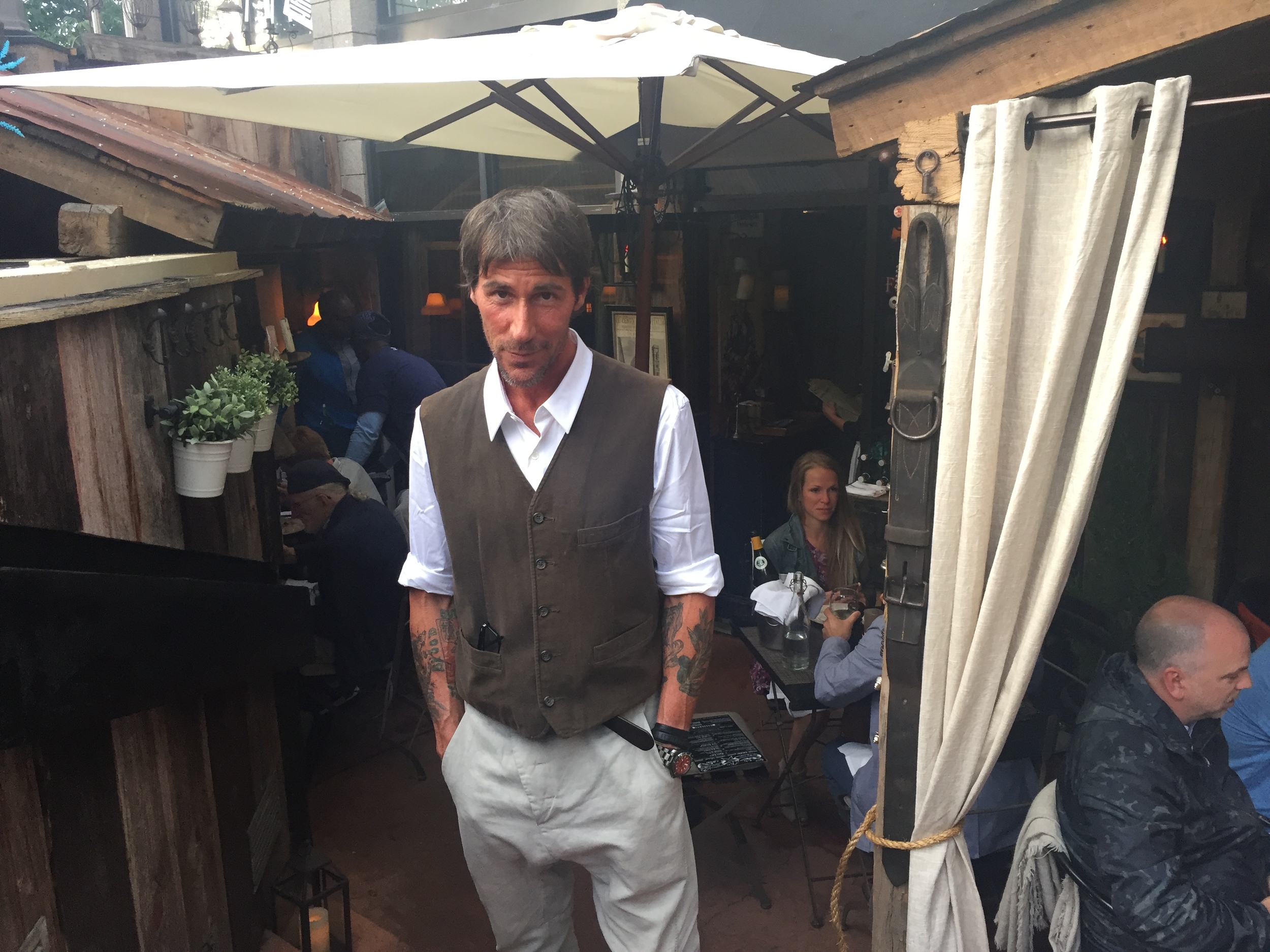 La Craperie Du Village is one of the best restaurants in Aspen [Colorado]. it is located on Hopkins Avenue in the center of the busy Aspen town, downstairs right below a staircase. You would think that this would make the restaurant difficult to find, but no, every night the restaurant is packed, because the ambiance is great and the food is even better. (And the adults said the wine list is good too.)
As you walk down the steps, the classic French-Alpine decorations draw you in. When you look up you can see beautiful Ajax Mountain very close by. Outside the restaurant there are some really cute outdoor seating areas. Inside the restaurant, the staff welcome you. Once you're seated, a candle is lit, which burns throughout your meal. The owner walks around greeting and talking to the guests like he has invited them into his house- so cozy.
They have an amazing menu, WHICH CHANGES SEASONALLY. All of the specials incorporate some seasonal ingredients. When we went, that ingredient was black truffles- mmmm. TRUFFLE Fondue and truffle risotto were among those specials, my family ordered both and loved them! We were fighting over food [AND YES, even the adults]! We wished that licking our plates would have been polite.
For dessert, we ordered a Nutella crepe with strawberries, it was so delicious it only lasted 10 seconds at the table, and we almost didn't even have time to take a picture.
So if you are in Colorado, make a special trip to one of my favorite restaurants, it will be an amazing experience that you will remember forever.
Check out the menu here: http://www.lacreperieduvillage.com/u94bldt1rmkt0hc3141ohmrpshz51w